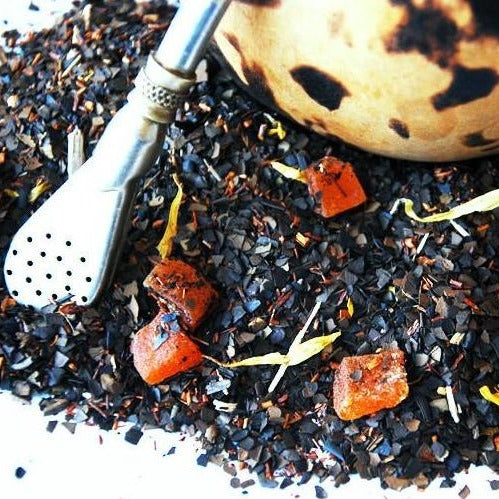 Mango Maté - Fine Tea
The delicious taste of juicy mangoes intertwined with Argentinian roasted maté. All the kick of yerba maté with a roasted mellow flavor and a hint of the tropics! A winsome energizer!
Origin: Blended
Ingredients: Roasted maté, Rooibos, Marigold, Mango pieces, Ginseng root, with natural and artificial flavors.
Quantity: 50 grams / approx. 1.8 ounces / 16 x 8 oz cups
 * When purchasing 2 or more, we will combine into one bag unless otherwise noted at checkout