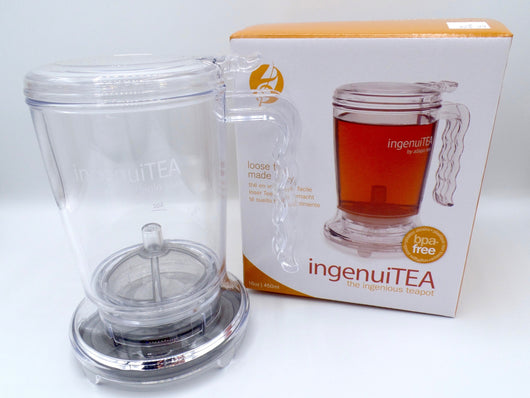 Gravity Teapot
Regular price $28.99 Sale
An easy and convenient way to brew your tea at home!
Simply put your tea leaves inside, fill it with water and brew.  When tea is ready, simply put it on top of your favorite tea cup and it will strain through the mesh filter at the bottom.  One of the best infusers on the market!
Dishwasher safe
Made from food-grade plastic
16 oz.