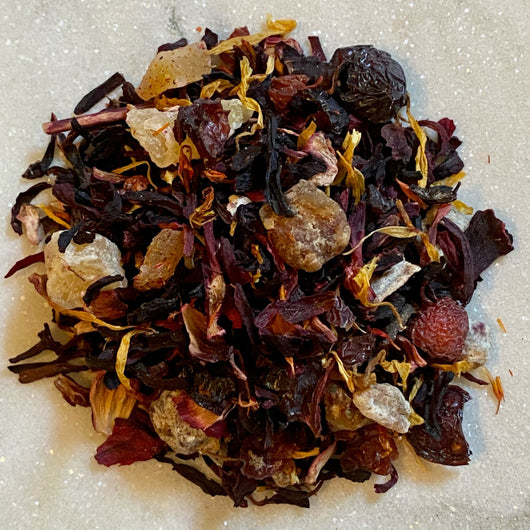 Waikiki Beach Herbal Tisane - Fine Tea
Close your eyes and think tropical. This blend will transport your taste buds to summertime and fun in the sun! An amazingly fruity combination of pineapple, coconut, mango and passion fruit takes you on a Hawaiian vacation in a cup!
Available in Summer
Origin: Blended
Ingredients: Pineapple pieces, Mango bits, Date pieces, Hibiscus, Safflowers, Rosehips, Marigold petals, with natural and artificial flavors.
Quantity: 50 grams / approx. 1.8 ounces / 16 x 8 oz cups
* When purchasing 2 or more, we will combine into one bag unless otherwise noted at checkout