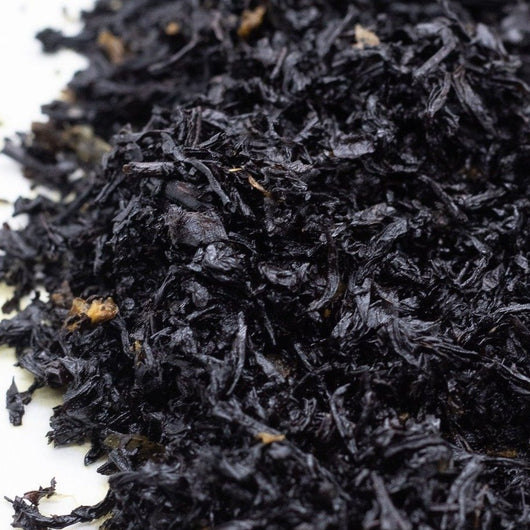 Cinnamon Black - Fine Tea
This decadent cinnamon black tea explodes with flavor! Made with the finest black tea along with cinnamon and orange oils and ground cloves, it makes for a naturally sweet and delicious cup of tea! The most intense cinnamon tea in the shop!
Disclaimer: This tea is so strongly cinnamon that we keep it quarantined in a separate cabinet from our other teas, because any tea near it will take on a similar flavor. This tea also contains a large amount of cinnamon and orange oil, that may leak from the bag during shipment.
Origin: Blended
Ingredients: Black tea, orange peel, ground cloves, cinnamon oils, orange oils.
Quantity: 50 grams / approx. 1.8 ounces / 16 x 8 oz cups
* When purchasing 2 or more, we will combine into one bag unless otherwise noted at checkout